Backpacking along the water
Discover the new backpacking trail GR736 that will lead you from Villefort to Albi, along the twists and curves of the Tarn river as it flows from high mountain plains down into the canyons.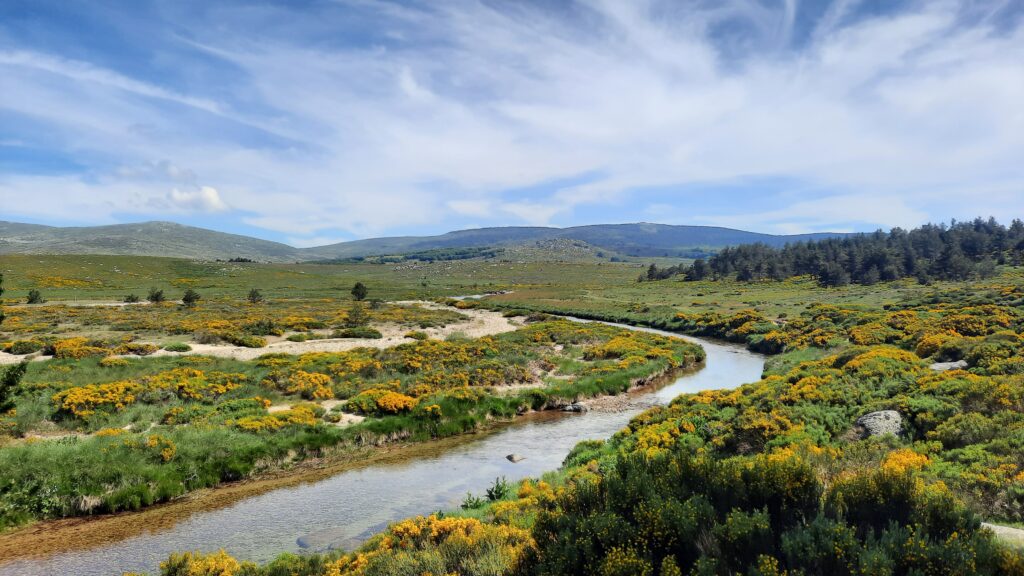 The GR736 trail serpents through magnificent landscapes that border the Tarn river. It departs from high mountain plains of the Mount Lozere, where the Tarn river takes source, traverses Sainte Enimie, recognized as one of the most beautiful villages of France, the impressive Millau Viaduct, and stops at the Episcopal City of Albi – a UNESCO World Heritage Site.
The Tarn river flows through a wide variety of landscapes of the Lozere, Aveyron and Tarn regions, all teeming with rich biodiversity and remarkable architectural heritage. By backpacking along its banks, you will discover the heart of two national parks : the National Park of the Cevennes and the Grands Causses National Park. Take the time to travel slowly and explore the diverse fauna and flora of the national parks of France, as well as the charming French villages full of history and character.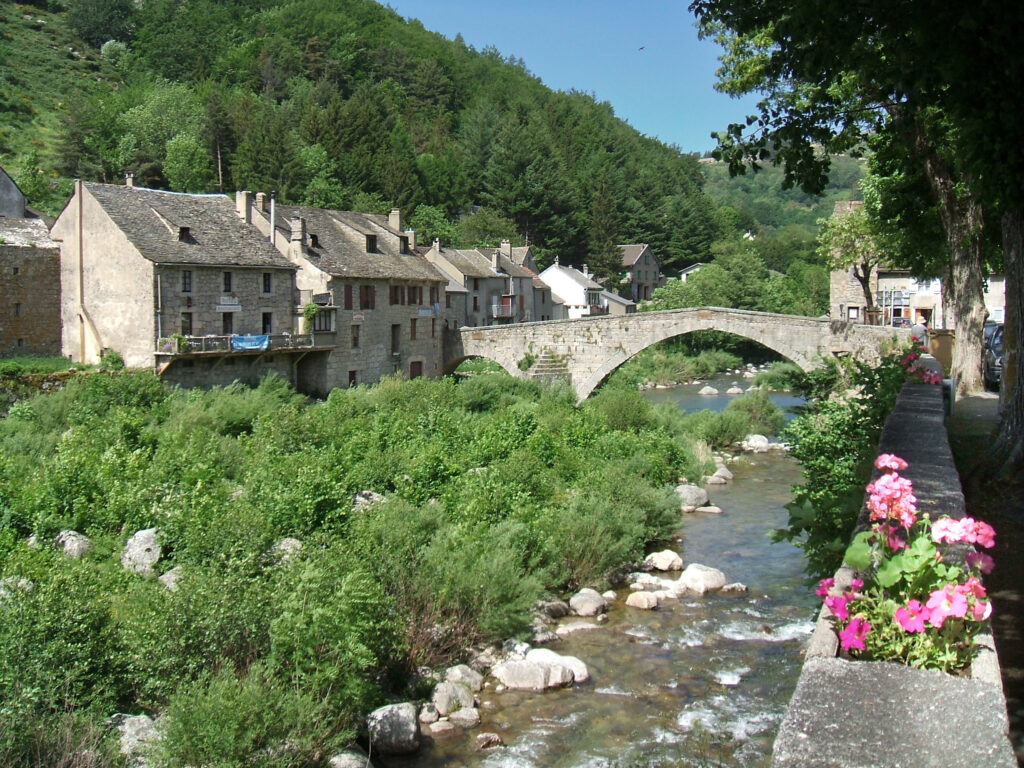 Explore the French regions of Lozere, Aveyron and Tarn by foot, by bike or on a horse! Do not hesitate to experiment with new ways of backpacking along the Tarn Valley Trail.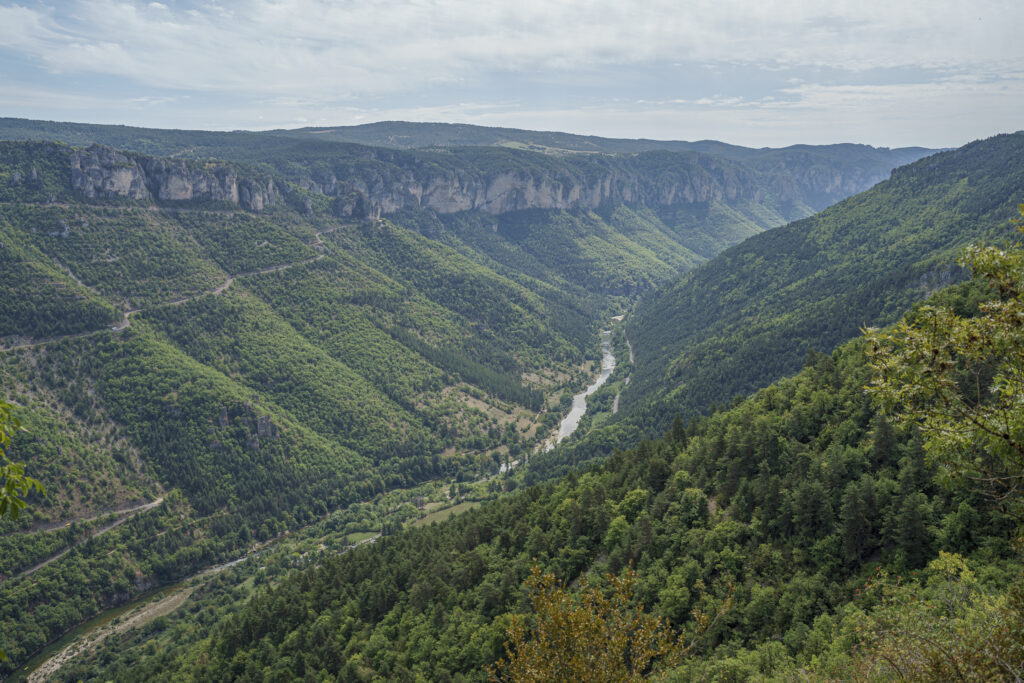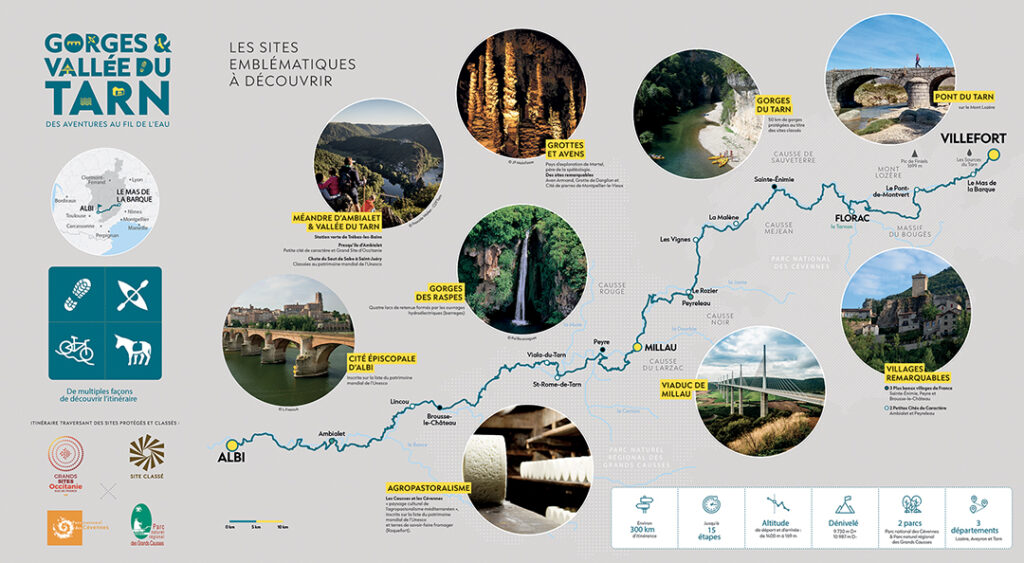 Planning on backpacking along the Tarn Valley trail? Do not hesitate to contact us for more information!