The Cevennes & the Mount Lozere: perfect for family holidays.
Take a deep breath of fresh air all together and find activities for each and every member of your family. Explore our deep valleys and high mountain summits, go swimming or hiking, visit local small farms or go canoeing. Our tourist information office can offer you a selection of numerous family activities that will suit all ages. Maybe you would prefer to explore all together our easy interpretive trails and learn about local history, flora and fauna? Or would you rather discover the charming French villages of our region? Or maybe you are looking for laughter and excitement, and would want to spend a day at one of our adventure parks?
Need help planning your trip? Contact us for personalised advice, we are here to answer all of your questions!
Come close and personal with local wildlife!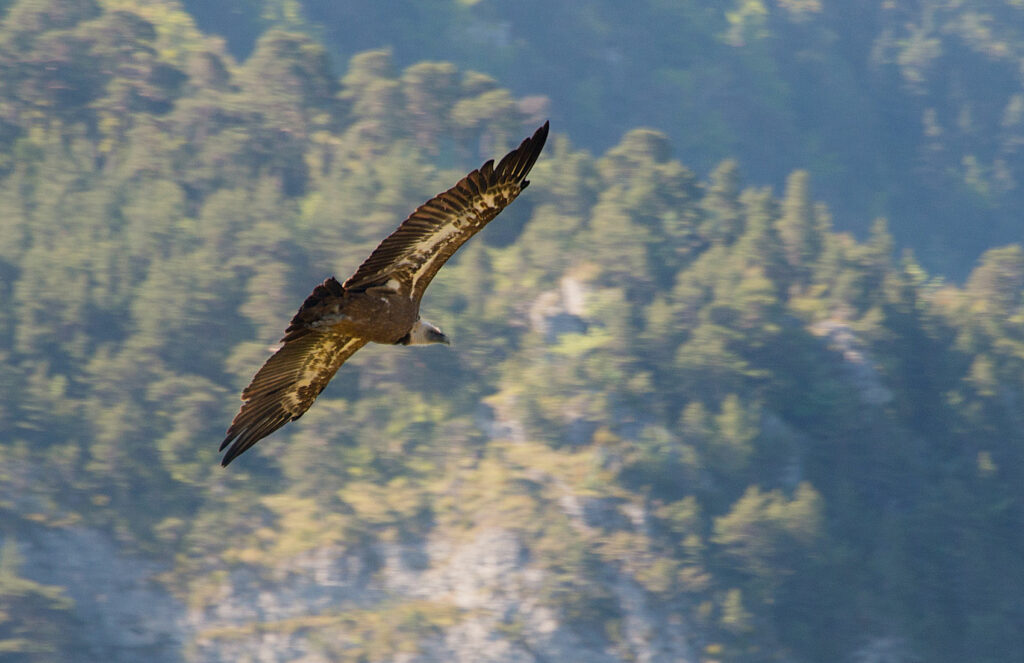 Our region is well known for its wildlife diversity, but it is not always easy to observe wild animals in their natural environment. Our animal parks offer you an opportunity to come close and personal with local wild life!
Image: Maison des Vautours ©E. Henry
Hop from one treetop to the next
Discover the magnificent world of treetops at our treetop adventure parks! Channel your inner squirrel as you climb, hop, slide down and balance yourself between tree branches.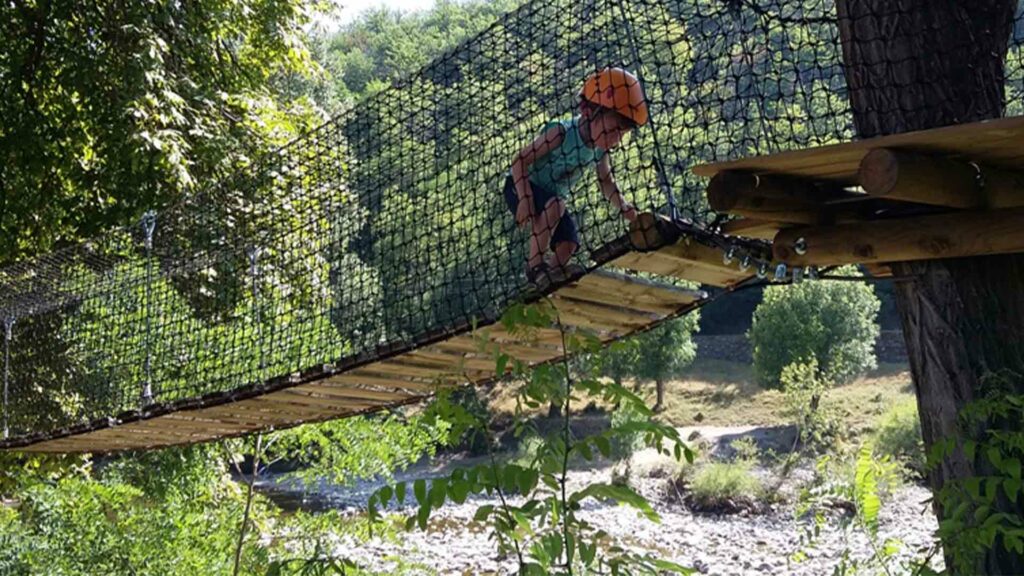 Go hiking with a donkey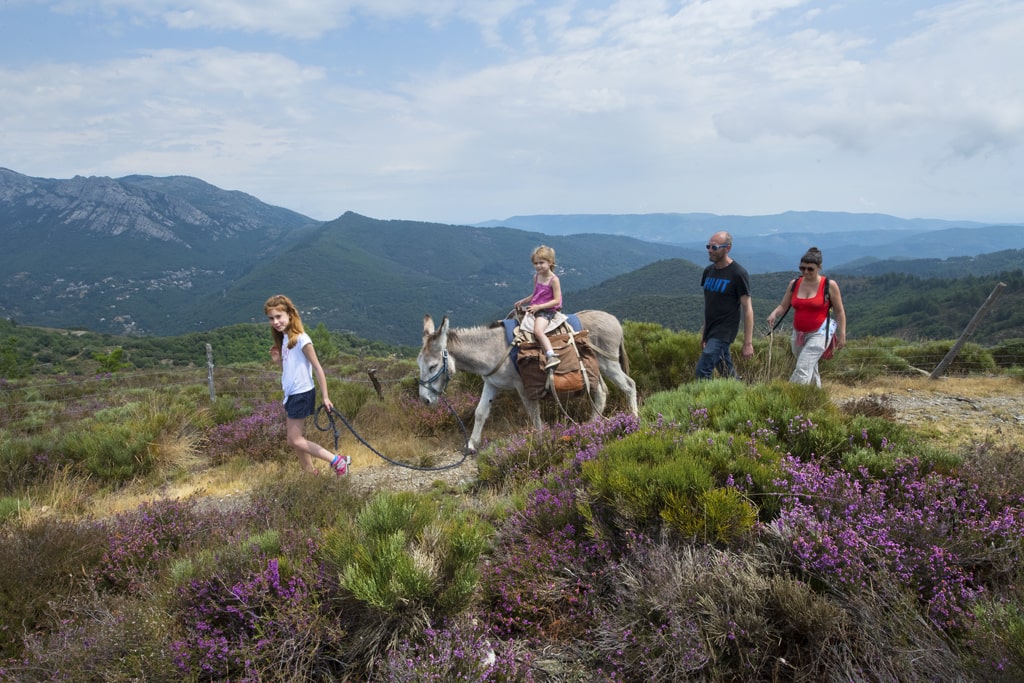 Rent a donkey for a few hours or for several days! Discover our hiking trails at the pace of this gentle, long-eared animal that will quickly become your children's best friend. Don't miss out on this unique experience during your family holidays!
Image: Hiking with a donkey ©Thierry Vezon
GOOD TO KNOW:
You can discover the mythic Robert Louis Stevenson trail, that goes through many magnificent regions of Southern France, with a donkey!
Visit our theme parks!
Planning your family trip? Don't forget to plan a day of wild and fantastic adventures! Are you are looking to learn science through fun and games? Or, maybe you prefer to discover a vast modern art playground? Then check out our theme parks built in the midst of magnificent natural settings of the Cevennes!
Vallon du Villaret ©Hervé Leclair_Asphérie-Sud de France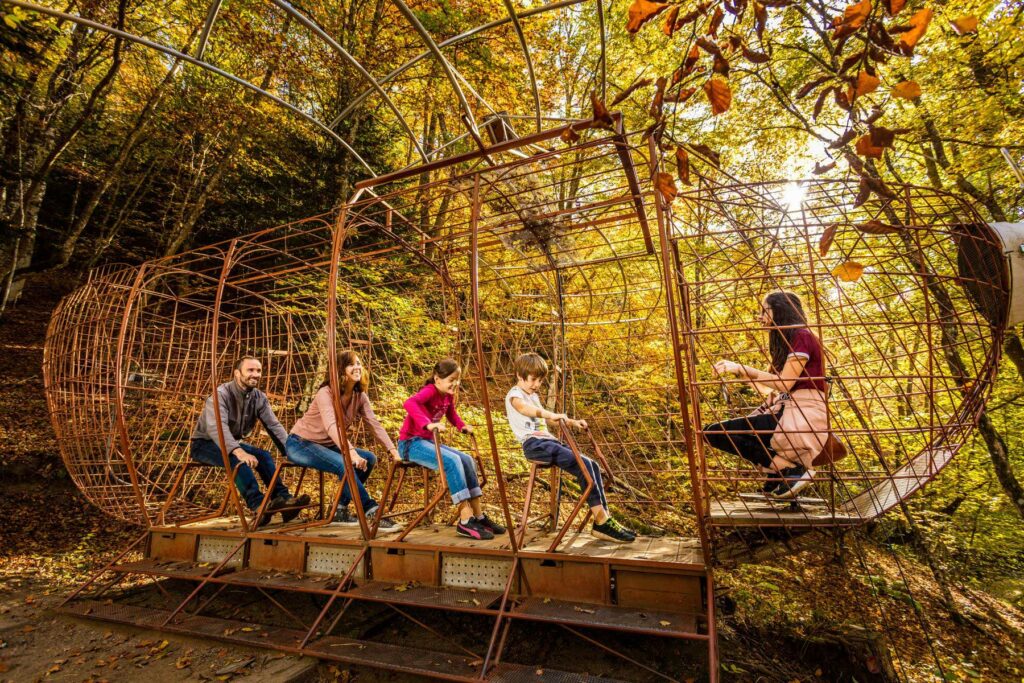 All aboard a tourist train in the Cevennes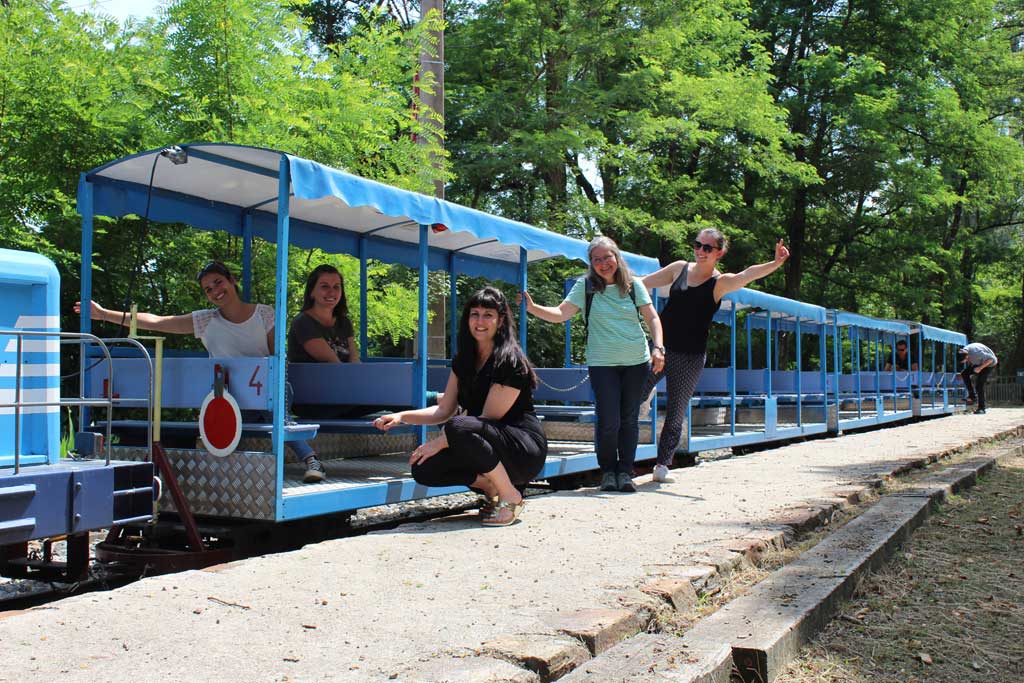 Take a ride on board of one of our tourist trains and discover the rolling hills of the Cevennes from a completely different angle! What better way to spend family quality time than at the pace of a slow locomotive.