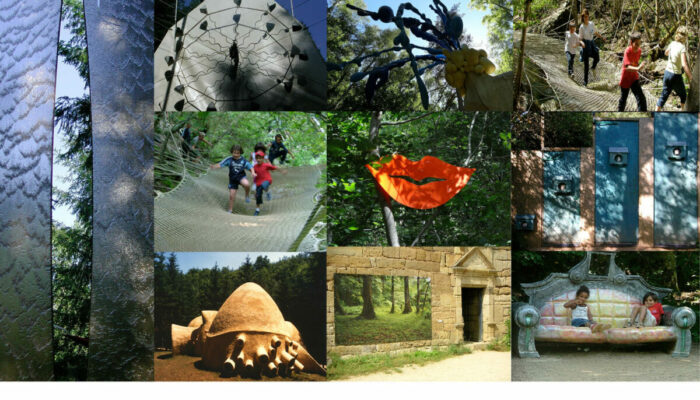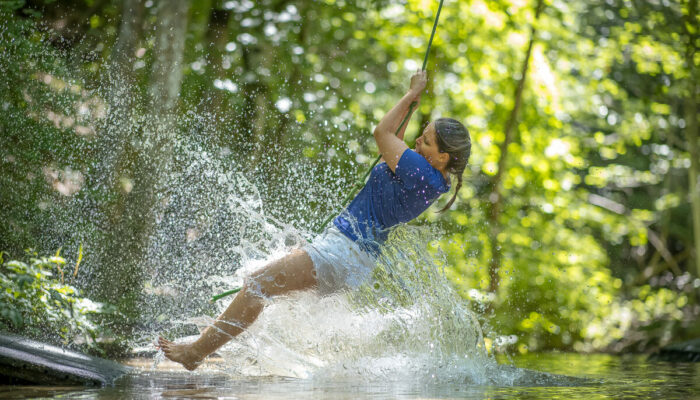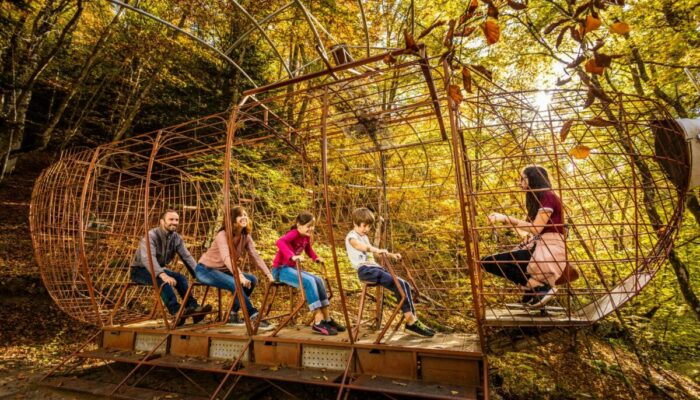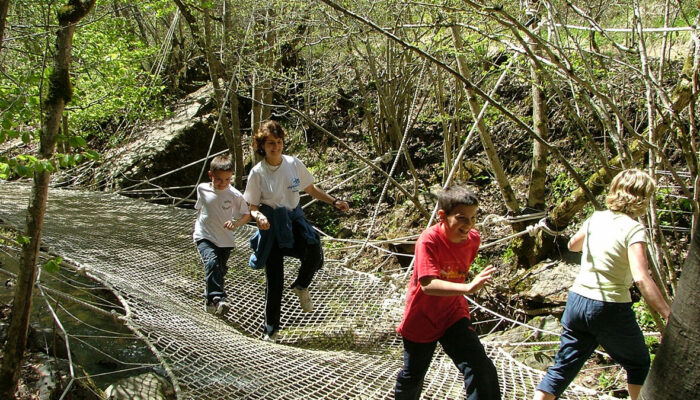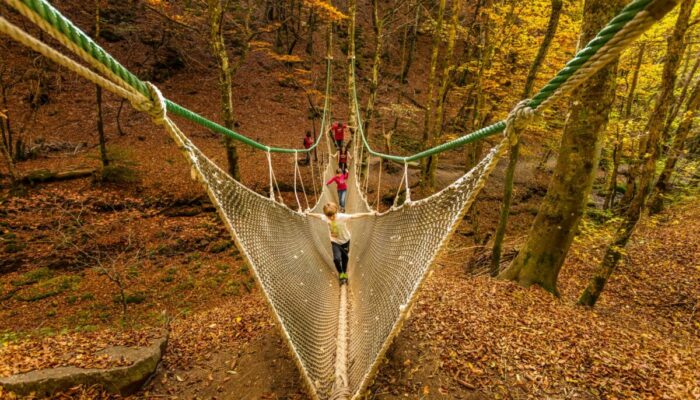 Information

For some people, this strange place is an amusement park "without merry-go-round or hamburger", for others, it is a contemporary garden, or even an art center.

In fact, the valley is a bit of all that, a surprising mix of games, nature and contemporary art, a unique place in the national leisure landscape.
A poetic adventure! A shared pleasure from 2 to 72 years old!

Recommended by all tourist guides.

The discovery of the Vallon is accessible to all ages!

It is a loop route of 2 km: we receive children from small kindergarten, groups of teenagers, families, single adults but also visitors over 80!
Pricing
| | | | |
| --- | --- | --- | --- |
| Wording | Min fare | Maximum rate | More information |
| Adult | 13,00 € | 14,00 € | |
| Adult | 11,00 € | 12,00 € | |
| Child | | | Free |
How to pay: Credit card - Cheques and postal orders - Holiday vouchers - Cash - Eurocard - Mastercard - Visa
Opening
From 09/04/2023 to 30/06/2023
| | | | | | | |
| --- | --- | --- | --- | --- | --- | --- |
| Monday | Tuesday | Wednesday | Thursday | Friday | Satursday | Sunday |
| 10:30 - 18:45 | 10:30 - 18:45 | 10:30 - 18:45 | 10:30 - 18:45 | 10:30 - 18:45 | 10:30 - 18:45 | 10:30 - 18:45 |
From 01/07/2023 to 31/08/2023
| | | | | | | |
| --- | --- | --- | --- | --- | --- | --- |
| Monday | Tuesday | Wednesday | Thursday | Friday | Satursday | Sunday |
| 10:00 - 18:45 | 10:00 - 18:45 | 10:00 - 18:45 | 10:00 - 18:45 | 10:00 - 18:45 | 10:00 - 18:45 | 10:00 - 18:45 |
From 01/09/2023 to 15/10/2023
| | | | | | | |
| --- | --- | --- | --- | --- | --- | --- |
| Monday | Tuesday | Wednesday | Thursday | Friday | Satursday | Sunday |
| - | - | - | - | - | 11:00 - 18:00 | 11:00 - 18:00 |
From 21/10/2023 to 05/11/2023
| | | | | | | |
| --- | --- | --- | --- | --- | --- | --- |
| Monday | Tuesday | Wednesday | Thursday | Friday | Satursday | Sunday |
| 11:00 - 18:00 | 11:00 - 18:00 | 11:00 - 18:00 | 11:00 - 18:00 | 11:00 - 18:00 | 11:00 - 18:00 | 11:00 - 18:00 |
Certification labels
Labels - brands: Esprit Parc - Qualité Sud de France
Review
Making contact
Le Villaret
48190 - MONT LOZÈRE ET GOULET

Animals not allowed