For thrill seekers!
The Cevennes and Mount Lozere are well known for their well-preserved natural environment and peaceful atmosphere. But if you are looking to push yourself to your limits, you will find plenty of intense sport activities in our region as well!
Seeking to pump some adrenaline into your veins? Then hold on to your hat… or helmet! Discover sports that can be practiced alone or with family and friends: via ferrata, rafting, canoeing, bungee jumping, mountain biking, …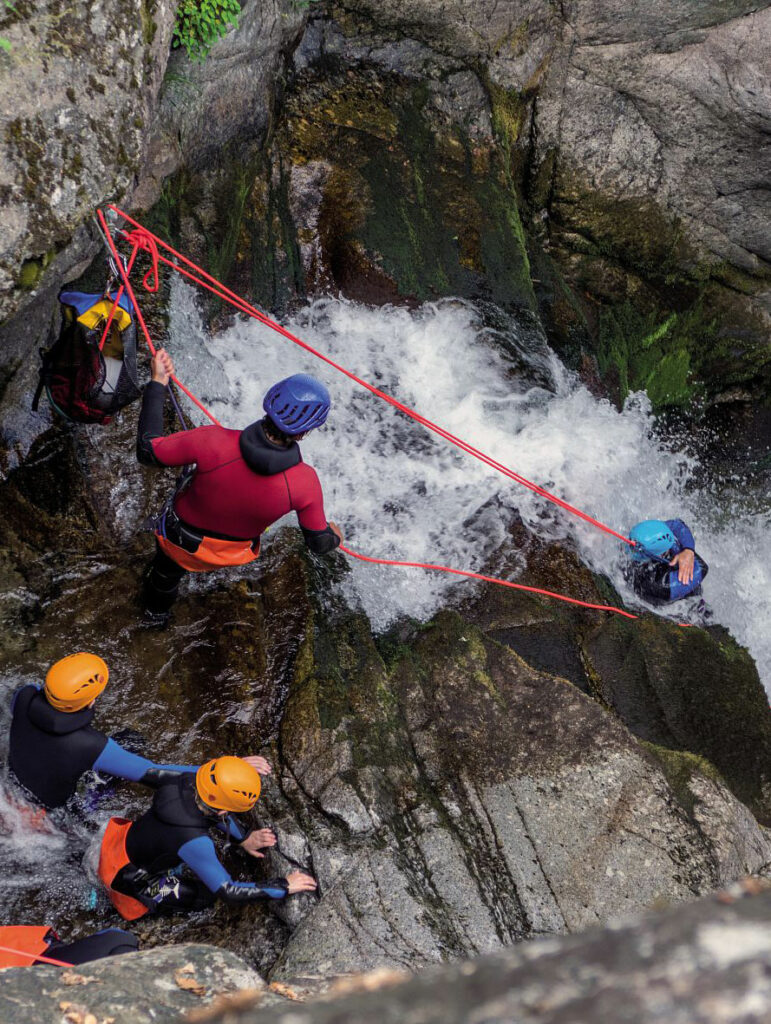 Jump into the water
Let our wild mountain rivers surprise you! Would you like to take it easy? Then plan a day out canoeing or kayaking. For those who are looking for a more intense experience, don't hesitate to go rafting at the Tarn river canyon or explore the wild treasures of Tarn and Gardon rivers through canyoning.
Canyoning Gorges du Tapoul ©Y.MANCHE – PNC
Rock climbing
Imagine yourself surrounded by wilderness, simply you against the naked rocks of the mountain flanks. You will discover breathtaking views on top of vertiginous mountains and fantastic rocky structures sculpted by time and weather, all of this made in the Cévennes!
Image : ©thomas-schira-ahstudio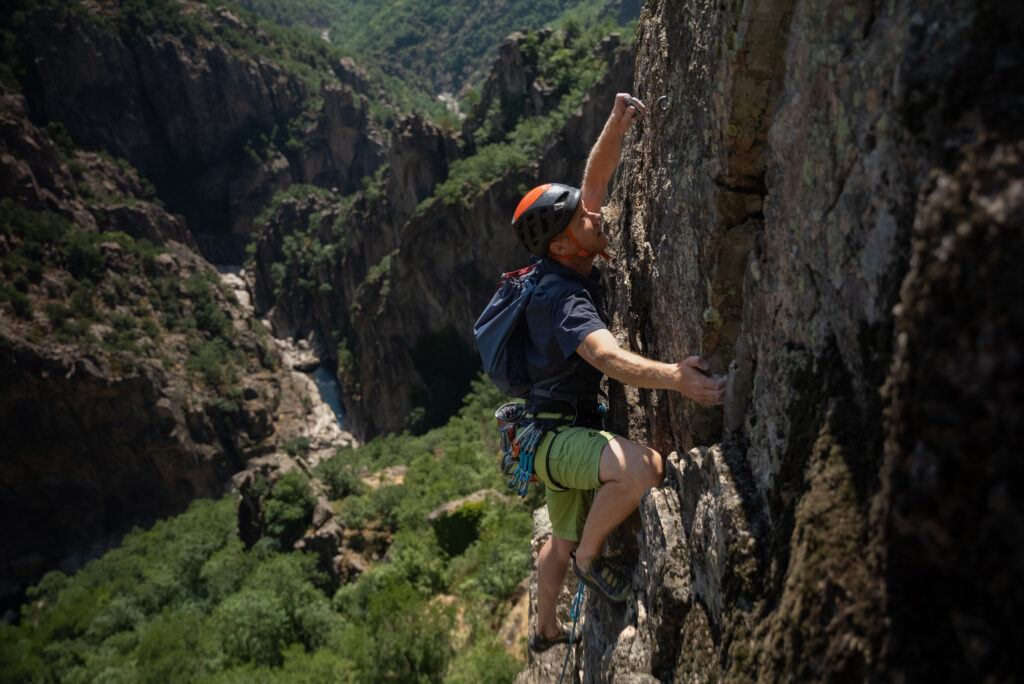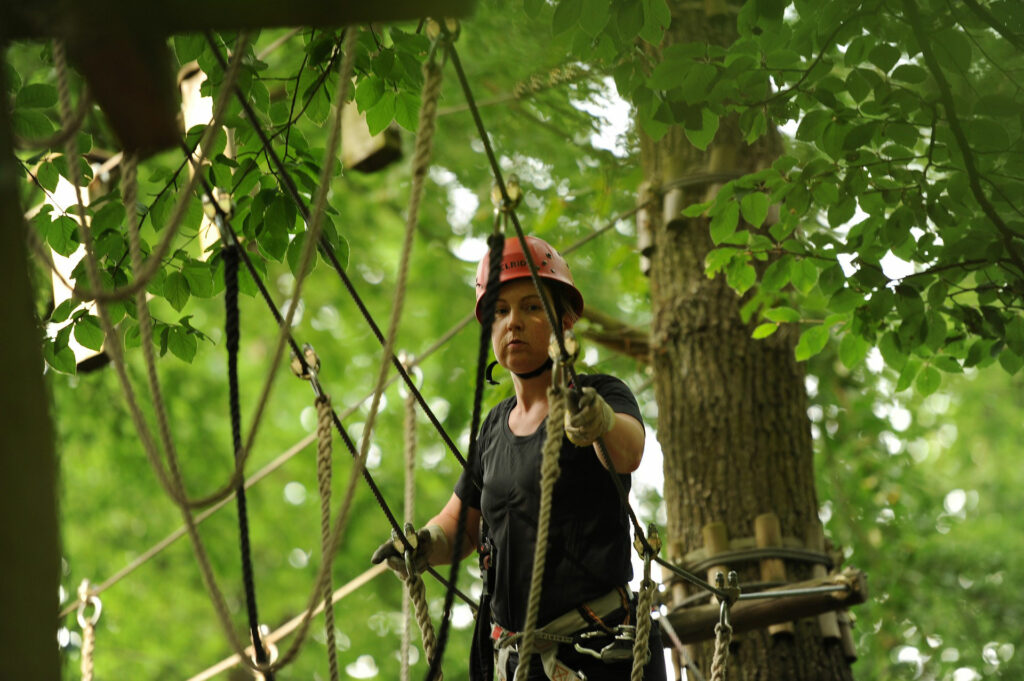 Tree climbing
Adventure out into the magical world of treetops and find yourself between the ground and sky! Come discover our fully equipped treetop adventure parks. Whether you are looking for an exciting outing with your family or seeking the thrill of an adrenaline rush, you will be sure to find the tree climbing course that fits you best!
Via Ferratas or Iron Paths
Explore our via ferratas (or iron paths)! Get close and personal with the rocky cliffs of the Cévennes and the Mount Lozère via these secure and fully equipped trails. Get your fix of adrenaline by crossing the rope bridge hanging across the Tarn canyon or by sliding down the zip line.
Image : Via Ferrata Villefort ©Mont Lozère Aventures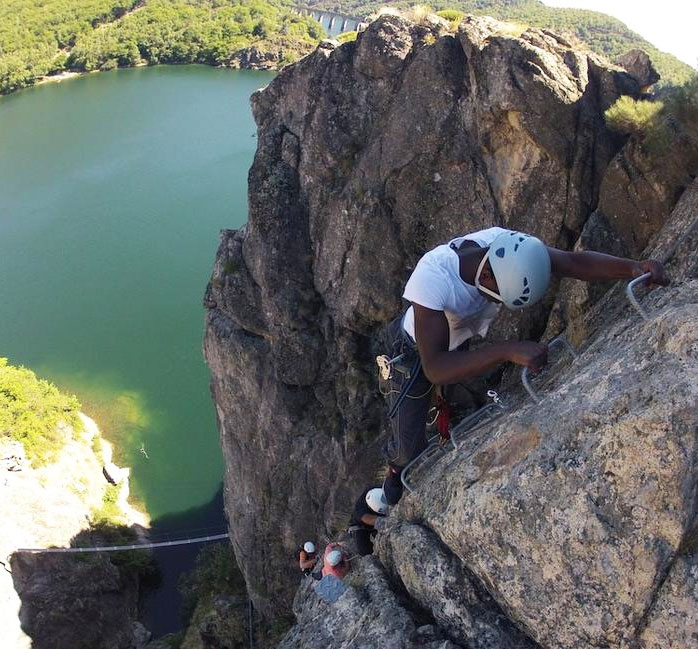 Caving
The low range mountains of the Cevennes and Mount Lozere hide many secrets. Discover the magnificent underground world by exploring the caves and sinkholes of our region.