The Urbain V trail, from Nasbinals to Avignon
Are you passionate about history? Would you like to set off on a backpacking adventure and discover the vestiges of medieval France? Then, the Urbain V trail is for you! This trail follows in the steps of Guillaume de Grimoard, better known as pope Urbain V, through the regions of Aveyron, Lozere and Gard, all the way to the Papal Palace of Avignon – a UNESCO World Heritage site.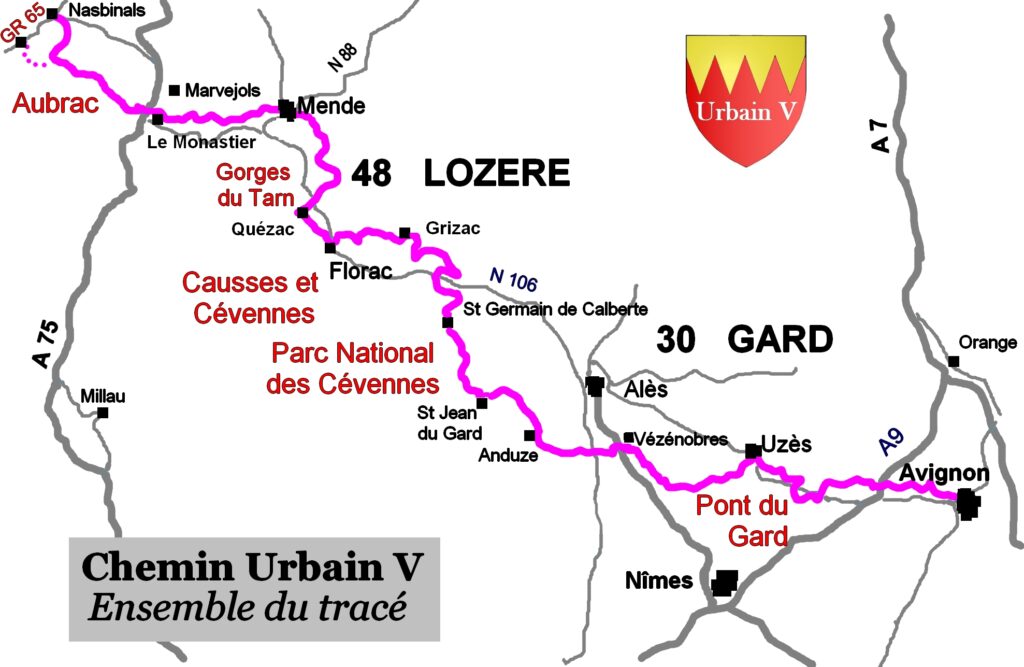 The Urbain V trail is dedicated to the life and work of the 14th century pope Urbain V. It starts off in the natural region of Aubrac and serpents its way through the Cevennes National Park, all the way to the vibrant medieval city of Avignon.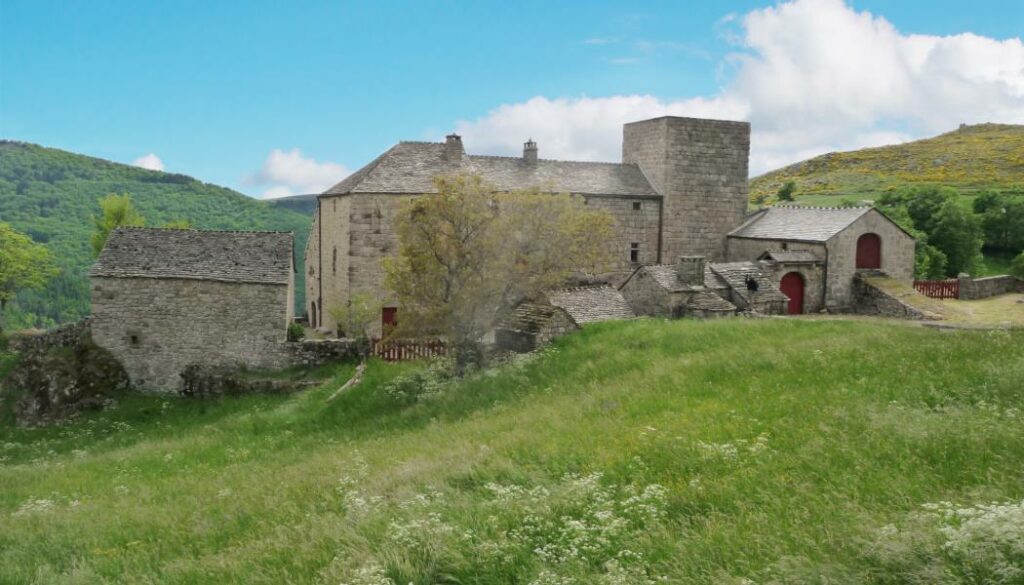 The trail is 329 km long in its totality. In the region of Lozere, it passes through Monastier (where Urbain V was ordained to priesthood in 1334), the medieval quarters of Mende, the charming town of Florac, the castle of Grizac, where he was born, and the village of Saint Germain de Calberte, where he created his first seminary.
Planning on backpacking along the Urbain V trail? Check out this useful interactive map.
Need help planning your trip? Contact us for personalised advice, we are here to answer all of your questions!