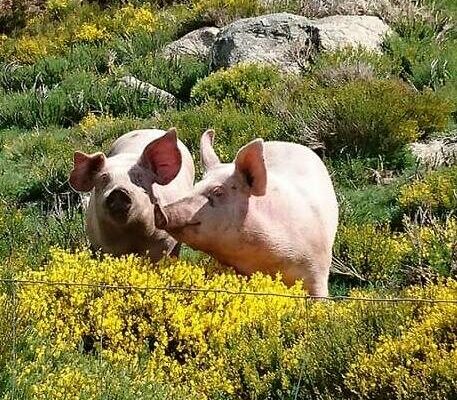 Information
Outdoor cattle and pig farming, on the slopes of Mont Lozère (Le Pont de Montvert) at an altitude of 1300 m. Without antibiotics or animal treatments.
Our products are free of preservatives and dyes.

Sale at the farm, or during deliveries to Alès, Nîmes and its surroundings.
For more information, or to place an order, please contact us.
Pricing
How to pay: Cheques and postal orders - Cash
Opening
From 01/01/2023 to 31/12/2023
Review
Making contact
Champlong de lozère
48220 - PONT DE MONTVERT - SUD MONT LOZERE
+33 6 22 30 54 52
+33 6 59 25 11 48

Animals not allowed