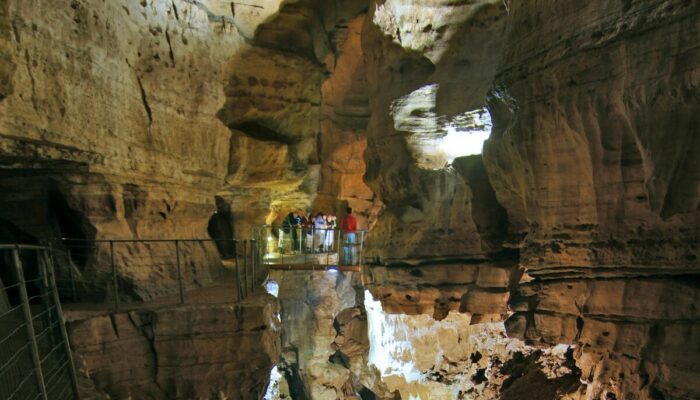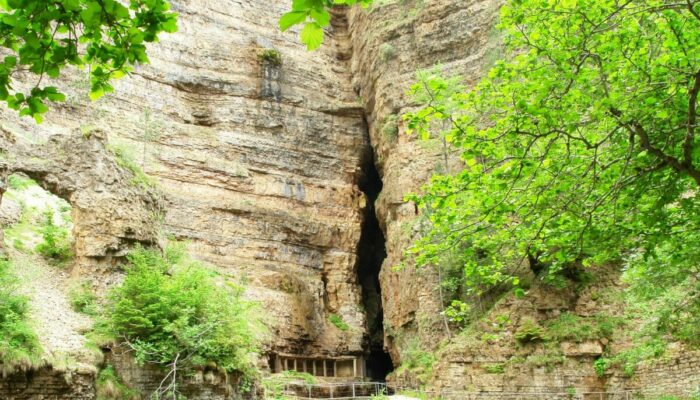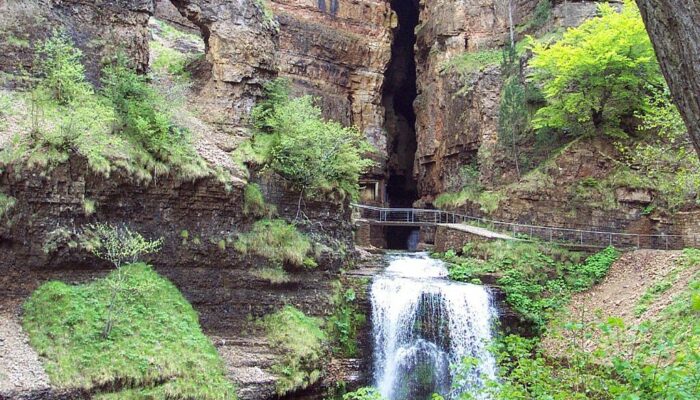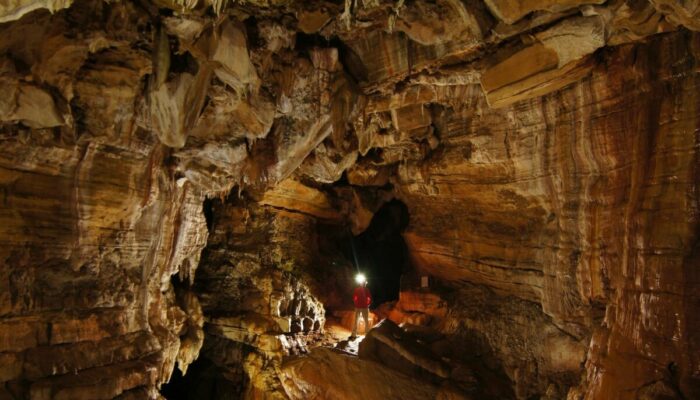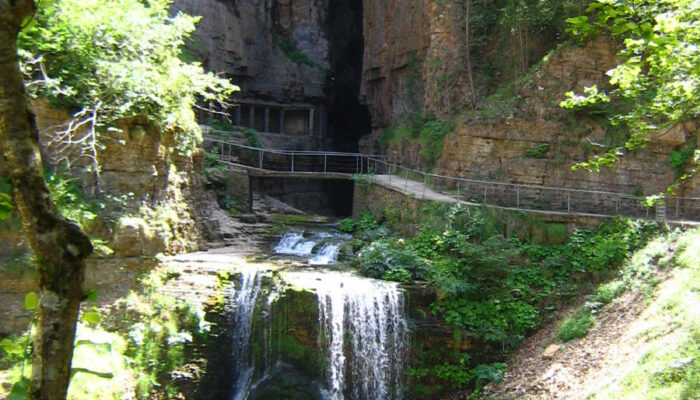 Information

Bramabiau's Abyss can be heard from afar before you discover it. To access the site, you must first descend a path (15 minutes walk) in a beech forest which is very pleasant in summer and full of color in autumn, before seeing the immense fault which leads to waterfall the river of happiness.

It is upon entering this labyrinth that one feels the full power of nature. We explore this maze for over an hour accompanied by a fascinating and passionate guide. We realize that the network continues for more than 10 km, and we dream for a moment to start caving.
To exit the visit, we take a tunnel where we can admire the footprints of dinosaurs.
Pricing
| | | |
| --- | --- | --- |
| Wording | Min fare | Maximum rate |
| Adult | 12,00 € | 12,00 € |
| Child | 9,00 € | 9,00 € |
| Child | 8,00 € | 8,00 € |
How to pay: Cheques and postal orders - Holiday vouchers - Cash
Opening
From 10/04/2023 to 02/07/2023
| | | | | | | |
| --- | --- | --- | --- | --- | --- | --- |
| Monday | Tuesday | Wednesday | Thursday | Friday | Satursday | Sunday |
| 10:30 - 16:30 | 10:30 - 16:30 | 10:30 - 16:30 | 10:30 - 16:30 | 10:30 - 16:30 | 10:30 - 16:30 | 10:30 - 16:30 |
From 03/07/2023 to 03/09/2023
| | | | | | | |
| --- | --- | --- | --- | --- | --- | --- |
| Monday | Tuesday | Wednesday | Thursday | Friday | Satursday | Sunday |
| 10:00 - 18:00 | 10:00 - 18:00 | 10:00 - 18:00 | 10:00 - 18:00 | 10:00 - 18:00 | 10:00 - 18:00 | 10:00 - 18:00 |
From 04/09/2023 to 01/10/2023
| | | | | | | |
| --- | --- | --- | --- | --- | --- | --- |
| Monday | Tuesday | Wednesday | Thursday | Friday | Satursday | Sunday |
| 10:30 - 16:30 | 10:30 - 16:30 | 10:30 - 16:30 | 10:30 - 16:30 | 10:30 - 16:30 | 10:30 - 16:30 | 10:30 - 16:30 |
From 02/10/2023 to 05/11/2023
Certification labels
Labels - brands: Qualité Sud de France - Qualité Tourisme
Making contact
Bramabiau
30750 - SAINT-SAUVEUR-CAMPRIEU