Information
In the footsteps of the old ones from Saint-Hilaire to La Canonge.
This path connects two parts of the town of Saint-Hilaire-de-Lavit. Long traveled by the inhabitants, by herds and by the postman to go from one hamlet to another or towards the mills, it remained hidden for many years. It conceals a great diversity of points of view between the bottom of the valleys and the crest passages, shows the hamlets, the use of land and water.
Practical Advice
Slippery in rain. Be careful with children when approaching Gardonnet. Close the doors of the parks you pass through. Adapt your equipment to the day's weather conditions. Remember to bring enough water, good shoes and a hat.
Technical information
Medium
Yellow PR
6,7 km
03h00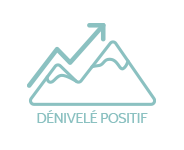 391 m

391 m

403 m

580 m
Start
Parking sous la mairie
48160 - SAINT-HILAIRE-DE-LAVIT
Making contact