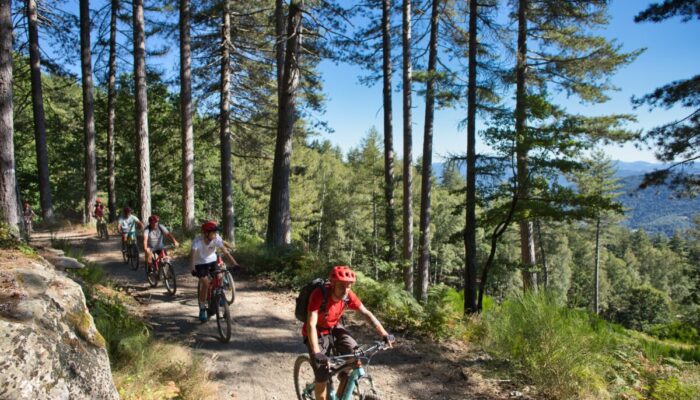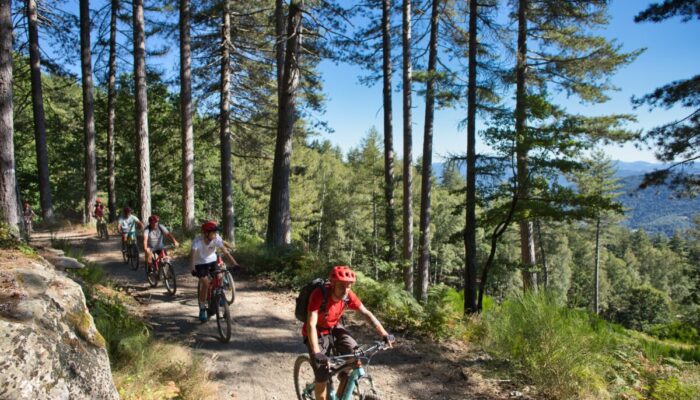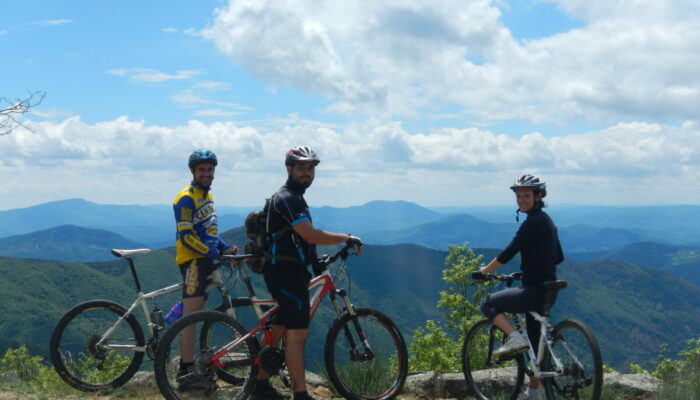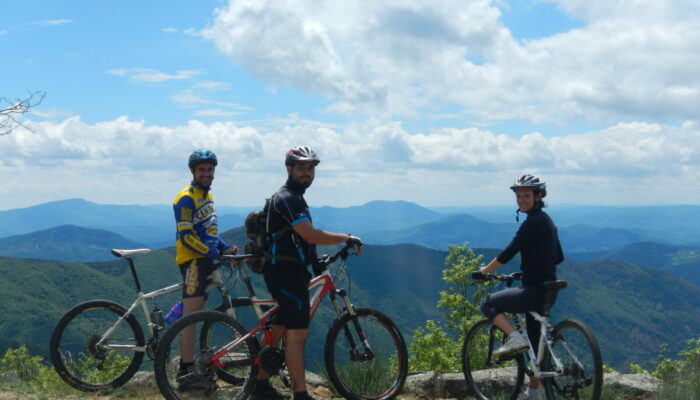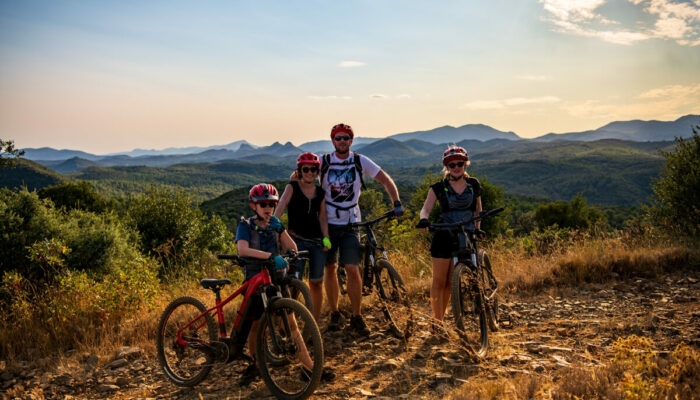 Information
Outdoor Activities and Discovery of the Environment: through outdoor activities and environmental education, Sentiers Vagabonds seeks to transmit knowledge of the natural and human environment, while emphasizing the notions of pleasure and of user-friendliness.
Electrically assisted mountain bike rental:
Sentiers vagabonds offer several options, at several starting points for your greatest pleasure! You will be able to discover the Cévennes from St Jean du Gard but also from St Germain de Calberte, different levels are offered to you from sports hiking to walking.
Pricing
| | |
| --- | --- |
| Wording | Rate |
| Half-day rate | 30,00 € |
| Day rate | 46,00 € |
How to pay: Cheques and postal orders - Holiday vouchers - Cash - Money transfers
Opening
From 01/01/2023 to 31/12/2023
Certification labels
Labels - brands: Cevennes Ecotourisme - Esprit Parc
Making contact
370 Route de Nîmes
30140 - ANDUZE
+33 4 66 60 24 16
+33 6 16 03 07 55

Animals not allowed