The village of Le Pompidou stands in the heart of the Cevennes, at the altitude of 800m, right on the mythic route the Corniche of Cevennes.
Le Pompidou, one of the rare villages traversed by the Corniche of the Cevennes.
The village of Le Pompidou stands midway between Florac and Saint Jean du Gard, between the valleys of shale and the high plains of limestone. This makes the local historical architecture rather unique; the walls are often made out of limestone and the roofs are covered with dark shale tiles.
Don't hesitate to make a stop in this picturesque village of the Cevennes, and discover the numerous hiking trails and panoramic views of the area!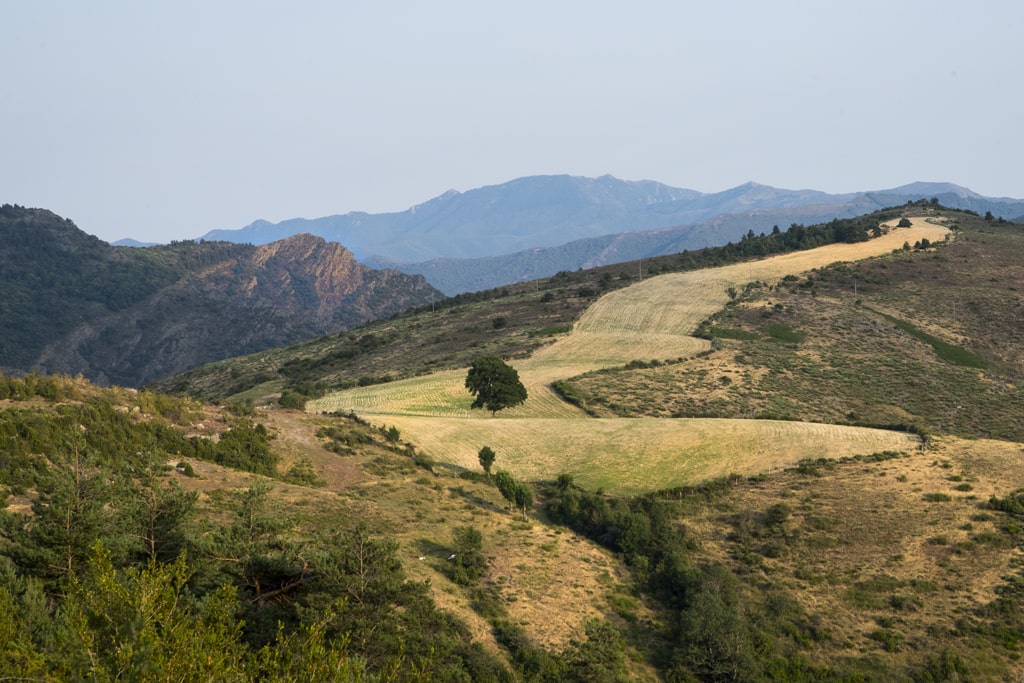 Top 5 things to do in Le Pompidou
> Discover local, fresh produce and regional specialties at the summer farmers' market, on Friday mornings.
> Discover the Bezuc hiking path and explore the Corniches of Cevennes from a different angle.
> Submerge yourself into the sounds of classical and contemporary music at the Saint Flour Festival.
> Visit the 12th century romanesque Saint Flour church.
> Let the panoramic view of the L'Aultre field take your breath away.
Image : Panorama du Pompidou @Thierry Vezon
Life in Le Pompidou
Spending your holiday at Le Pompidou or the surrounding area? Here you will find the contacts of various shops and services in the village centre :
> Grocery store "Au comptoir de la corniche": +33(0)4 66 83 63 78
> The Cevennes National Park information point: +33(0)4 66 60 31 26
> Restaurant "Le cuisineur": +33(0)6 62 48 63 85