Discover the tiny village of Saint Martin de Boubaux, hidden in the midst of southern Cevennes valleys, with a small population of only 200 inhabitants.
One village, many labels
Saint Martin de Boubaux is part of the Cevennes National Park and the Galeizon Valley Union. This union was created as an ecological experimental ground by the Cevennes Biosphere natural reserve, which fights for the preservation of the local natural environment. The Galeizon valley is also part of the UNESCO Man and Biosphere programme as well as the Natura 2000 network.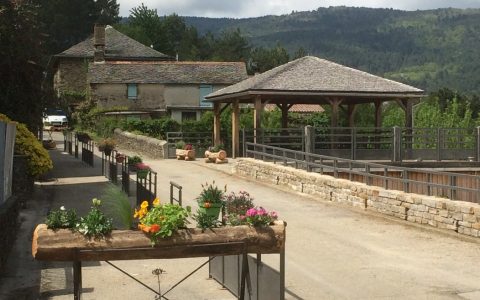 Top 5 things to do in Saint Martin de Boubaux
> Admire the numerous exhibitions hosted by the Protestant church of Saint Martin de Boubaux.
> Take a walk along the GR44B hiking trail that goes from Vans all the way to Mialet.
> Enjoy a fresh afternoon by the Galeizon, a fresh water mountain stream.
> Discover the Cure of Saint Martin de Boubaux, restored in the 19th century by the abbot Pourcher who is known for his books on the local history and traditions.
> Take a stroll through the local farmers' market that takes place every Wednesday, from June to September, and discover one of the most beautiful panoramic views from the village.
Life in the village
Spending your holidays at Saint Martin de Boubaux? Here you will find a list of shops and services that you can find in the village center.
> Grocery store / bar / restaurant : +33(0)6 08 87 40 15
> Bakery "Carrément cévenol": +33(0)7 66 67 99 91
> Post office : open from Tuesday to Saturday, from 9:30 to 11:55 am.
The Galeizon valley
The Galeizon valley stretches from the Printigarde peak all the way south to the region of Gard, and is one of the most beautiful and best preserved valleys of the Cevennes.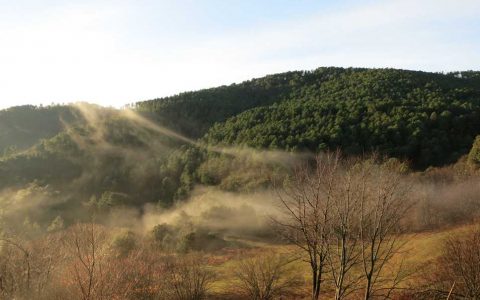 Nature lovers will find all their heart desires by adventuring onto the numerous wild pathways in the midst of the Galeizon valley. Take the time to observe the local wildlife (such as deer, foxes, boars, genets, badgers, etc.), but also to admire the rich flora of the region as well as the traces of ancient agricultural activity.
The clear fresh waters of the Galeizon river stream down the mountain tops, through small canyons, to twist at the bottom of the valley. Next to the Saint Martin de Boubaux village, the ruins of a typical 18th century stone bridge still remain. The Fage bridge allowed the locals to travel to the big towns of the area, such as La Grand-Combe and Ales.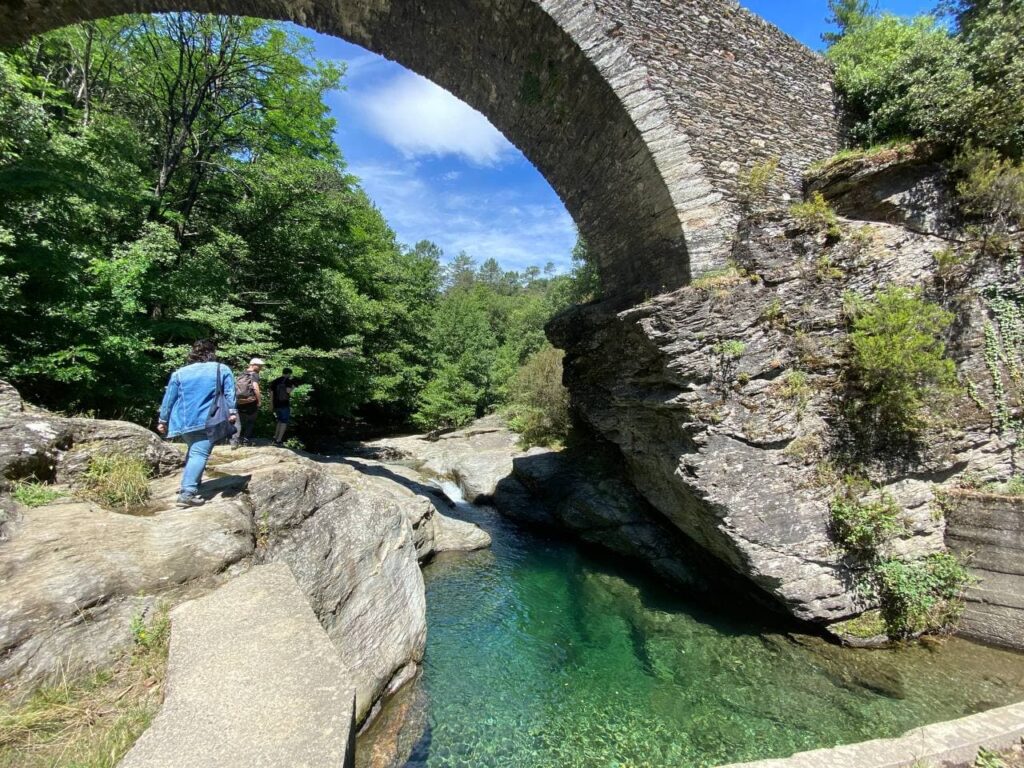 In order to preserve the rich biodiversity of the valley of Galeizon, it is now part of the Cevennes Biosphere natural reserve scientific program funded by UNESCO that studies how man can best work in unison with nature.