The hiking following Stevenson's steps, accompanied by Modestine.
The forerunner of hiking Robert Louis Stevenson offers us a tremendous invitation to travel with its diary. A journey to discover the Velay, the Gévaudan, the Mount Lozère and the Cévennes.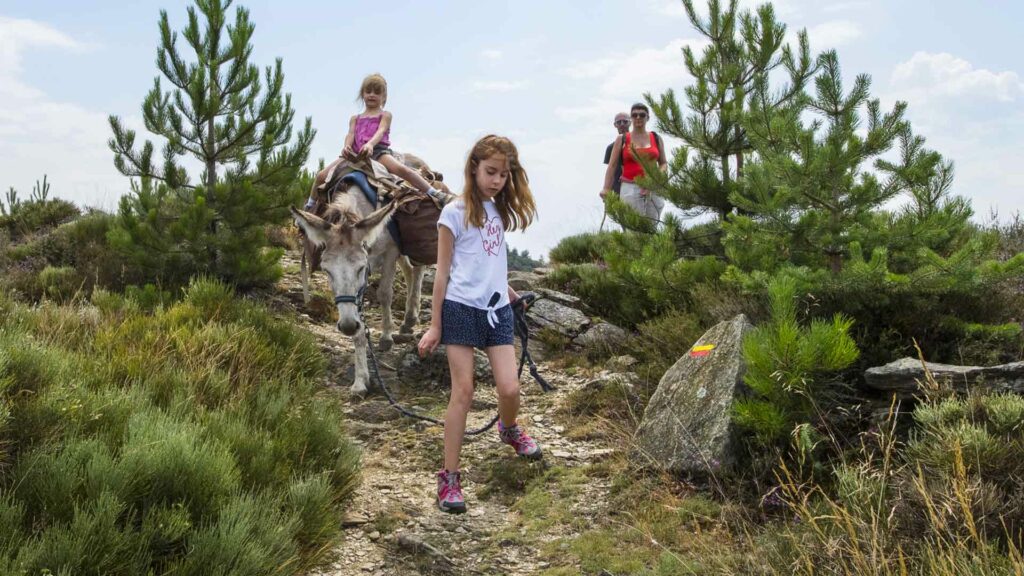 On September 22th, 1878, he started his journey in the company of a donkey, Modestine. The point of departure was near the Puy en Velay, at the Gazier monastery. 12 days, 220km and many adventures further, he finally arrived in Saint Jean du Gard, near Alès, after a scenic journey.
Every evening, he was very cautious to keep his diary, which will be published in 1879 under the title of "Travels with a Donkey in the Cévennes". Like him, with or without your Modestine, you are now able to follow the GR70 and to discover the Camisards' Land. A practical brochure is edited every year by the Stevenson Trail association. There, you will find accommodations, advices and multiple maps. Don't hesitate to contact us to plan your journey better.
You need a personal advice to plan your journey? Contact us directly to get some adapted proposals to all your desires.
For more information concerning the GR70, please consult the web site of the Stevenson Trail.