The trail that traces R.L. Stevenson's journey with his companion Modestine.
The forerunner of backpacking, Robert Louis Stevenson, incites his readers to go on hiking adventures with his personal travel journal, best known under the title "Travels with a Donkey in the Cevennes." Every day, he meticulously noted down his journey as he hiked across the reclusive regions of France. Follow in the footsteps of R.L. Stevenson and discover the diverse lands of Velay, Gevaudan, Mount Lozere and Cevennes.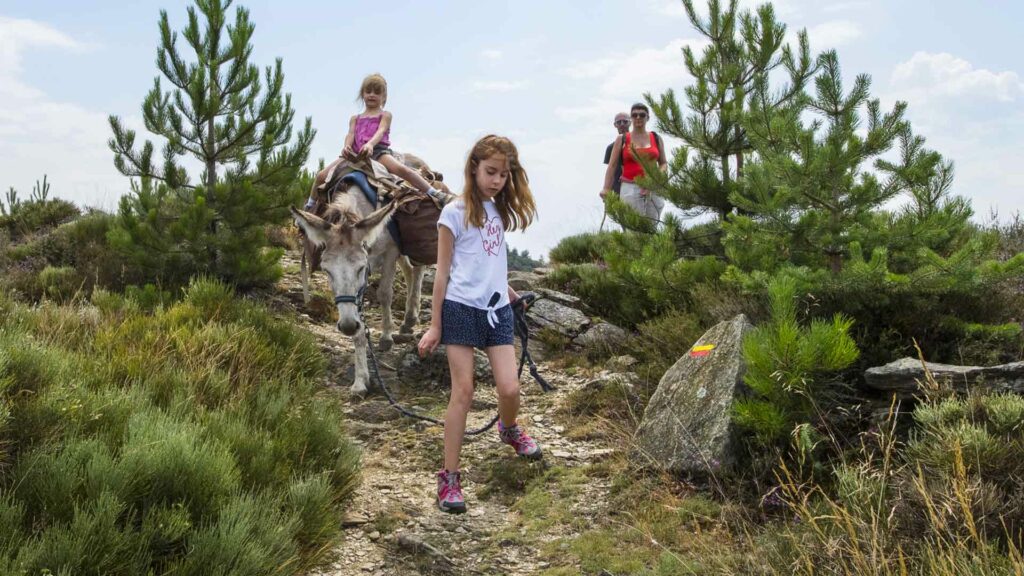 On September 22nd, 1878, Stevenson set off on his trip accompanied by a donkey, Modestine. His journey started near the Puy en Velay, at the Gazier monastery. 12 days, 220 km and many adventures later, he finally arrived to Saint Jean du Gard, near Ales.
Each evening, he carefully noted down his adventures in a travel journal, which was then published in 1879 under the title of "Travels with a Donkey in the Cevennes". Like him, with or without your Modestine, you can now follow the GR70 trail and discover the land of the Camisards. A practical brochure, in French, English and German, is edited every year by the Stevenson Trail association. There you will find advice, numerous maps, and lodging contact information. For more information on the brochure as well as the GR70 trail, please do not hesitate to contact us.
Need help planning your trip? Contact us for personalised advice. We are here to answer all of your questions!