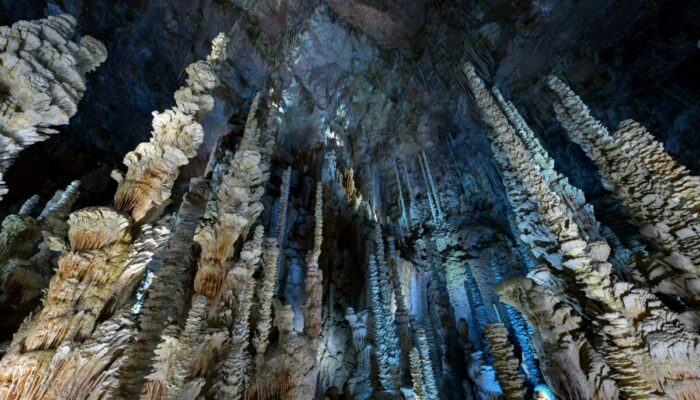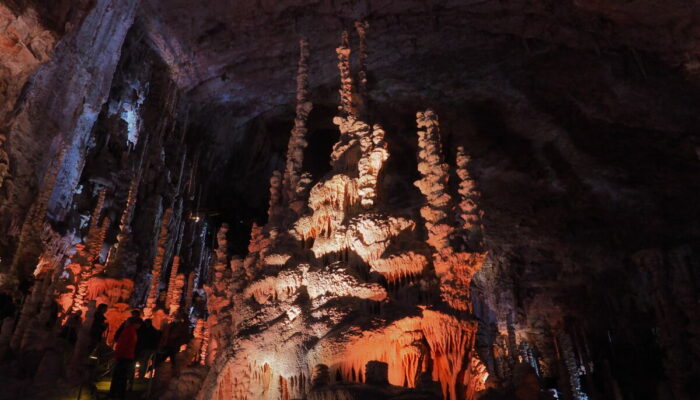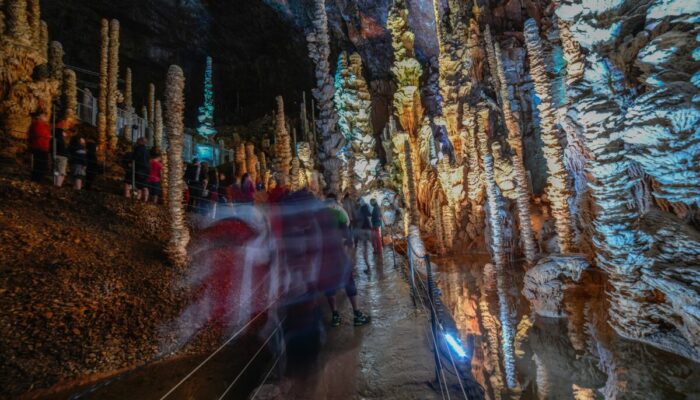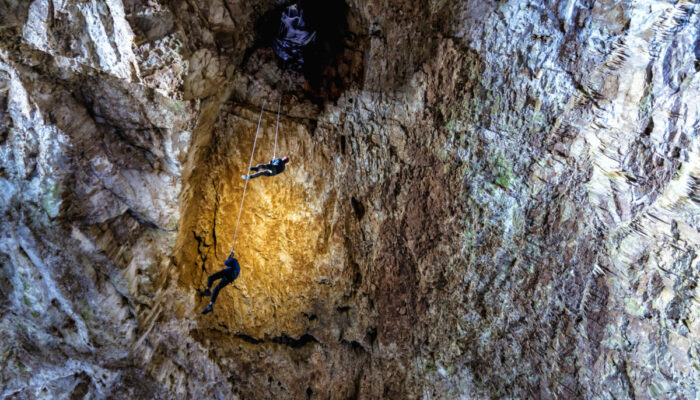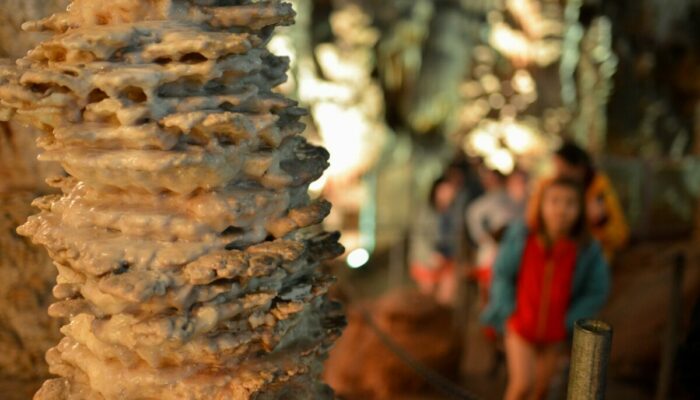 Information
A fantastic Crystal Forest: Discovered on September 17, 1897 by Louis Armand, this marvelous site has been in use since June 11, 1927.

After an easy descent to -60m thanks to the funicular, the visit continues on foot and brings you more than 110 meters underground.

Passionate guides will make you admire, thanks to a lighting with changing effects, the virgin forest and its 400 stalagmites unique in the world.

You will never forget the Palm Tree, the Turkey, the Draperies, the Jellyfish, the Cauliflower, the Tiger's Jaw ... and of course the largest stalagmite known to this day in the world which shines from its 30 meters. and sparkles like a diamond. The cave of all records ... You will not believe your eyes!

-In August, series of concerts in the cave.
Pricing
| | | |
| --- | --- | --- |
| Wording | Min fare | Maximum rate |
| Adult | 18,00 € | 18,00 € |
| | 44,00 € | 80,00 € |
| Child | 12,00 € | 12,00 € |
| Child | 0,00 € | 0,00 € |
How to pay: Credit card - Holiday vouchers - Cash - Eurocard - Mastercard - Visa
Opening
From 30/03/2024 to 14/07/2024
| | | | | | | |
| --- | --- | --- | --- | --- | --- | --- |
| Monday | Tuesday | Wednesday | Thursday | Friday | Satursday | Sunday |
| 10:00 - 12:00 | 10:00 - 12:00 | 10:00 - 12:00 | 10:00 - 12:00 | 10:00 - 12:00 | 10:00 - 12:00 | 10:00 - 12:00 |
| 13:30 - 17:00 | 13:30 - 17:00 | 13:30 - 17:00 | 13:30 - 17:00 | 13:30 - 17:00 | 13:30 - 17:00 | 13:30 - 17:00 |
From 15/07/2024 to 25/08/2024
| | | | | | | |
| --- | --- | --- | --- | --- | --- | --- |
| Monday | Tuesday | Wednesday | Thursday | Friday | Satursday | Sunday |
| 10:00 - 18:00 | 10:00 - 18:00 | 10:00 - 18:00 | 10:00 - 18:00 | 10:00 - 18:00 | 10:00 - 18:00 | 10:00 - 18:00 |
From 26/08/2024 to 22/09/2024
| | | | | | | |
| --- | --- | --- | --- | --- | --- | --- |
| Monday | Tuesday | Wednesday | Thursday | Friday | Satursday | Sunday |
| 10:00 - 12:00 | 10:00 - 12:00 | 10:00 - 12:00 | 10:00 - 12:00 | 10:00 - 12:00 | 10:00 - 12:00 | 10:00 - 12:00 |
| 13:30 - 17:00 | 13:30 - 17:00 | 13:30 - 17:00 | 13:30 - 17:00 | 13:30 - 17:00 | 13:30 - 17:00 | 13:30 - 17:00 |
From 23/09/2024 to 03/11/2024
| | | | | | | |
| --- | --- | --- | --- | --- | --- | --- |
| Monday | Tuesday | Wednesday | Thursday | Friday | Satursday | Sunday |
| 11:00 - 12:00 | 11:00 - 12:00 | 11:00 - 12:00 | 11:00 - 12:00 | 11:00 - 12:00 | 10:00 - 12:00 | 10:00 - 12:00 |
| 13:30 - 15:45 | 13:30 - 15:45 | 13:30 - 15:45 | 13:30 - 15:45 | 13:30 - 15:45 | 13:30 - 15:45 | 13:30 - 15:45 |
Certification labels
Labels - brands: Qualité Sud de France - Qualité Tourisme
Review
Making contact

Animals not allowed