The town of Collet de Dèze is situated on a strategic road network that connects the Cevennes to the Mediterranean coast. The walls of the buildings have been marked, throughout history, by numerous floods caused by heavy rains, locally known as the "Cevennes episodes". The village bears witness to the Camisard rebellion and its traces can be found on Collet de Dèze's narrow, windy streets.
The history of Collet de Dèze
The present day town is actually composed of four villages: Collet, Dourdon, Dèze and Bastide. An ancient castle stands at the top of the Dèze hamlet; it was the chief-place of the county and gave its name to the territory. The first population of the area dates back to Gaul.
Take a walk through the old Collet
Discover the old town of Collet de Dèze by embarking on an interpretive trail created by the Cevennes national park. The path will take you through the narrow streets of this picturesque French village and have you discover the history of the town through architectural remnants of history. Take a stroll along the ancient royal route, the only road that linked Chamborigaud to Saint Germain de Calberte, and see the ruins of the medieval castle, imagining it as it stood back in the Dèze!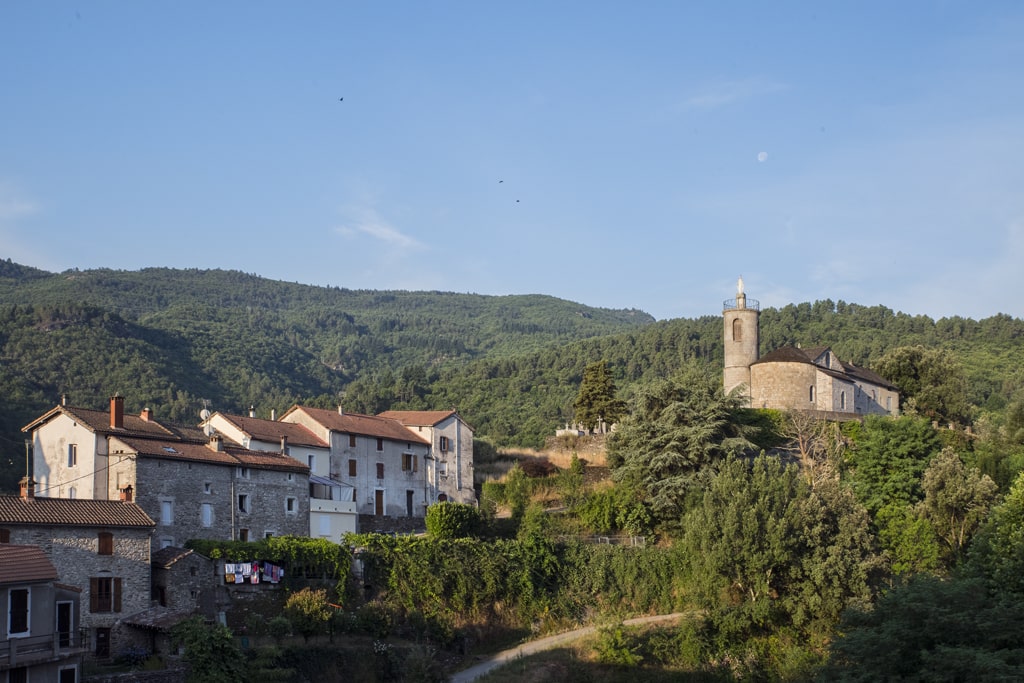 5 things to do in Collet de Dèze
> Take a stroll through the old Collet, and discover its Protestant church, one of the oldest in France.
> Discover local produce and handicrafts at the summer farmers' market, on Tuesday mornings in July and August.
> Refresh yourself at the swimming spot by the Cap Lozere campsite.
> Hop aboard the tourist train TAC and take a ride along the train tracks that linked Florac to Saint Cecile d'Andorge in the olden days.
> Discover the Tignac hiking path that leads to magnificent views from the Felgerette hamlet and passes through shady groves, ideal for hot summer days!
Life in Collet de Dèze
Planning on visiting Collet de Dèze? Discover the town center map, with all the practical information that will help you plan your trip!
What to do around Collet de Dèze?
Will you be spending your holidays at Collet de Dèze? Here are some activity ideas in the area, that you can do alone, with friends or with family.
> Spend the day at the aquatic centre of the Camboux. You will be able to choose between various sport activities such as: pedal boats, canoes, stand up paddles, … or archery, mountain biking, mountain climbing, …
> Take a ride on board the tourist train "Train of the Andorge, Cevennes" TAC, and discover magnificent views along the old train track. The round trip will take about 1 hour.
> Discover Dinopedia, a theme park in the midst of the Cevennes with real-size, animated dinosaur structures! Spend the morning discovering dinosaurs and exploring a real petrified forest, and the afternoon playing mini-golf among prehistoric animals.