The village of Vialas is situated right by the foot of the Mount Lozere, on the geological limit between schist and granite. The climate of the surrounding area is less austere than on the other flanks of the mountain, making Vialas an ideal spot for year long outdoor activities.
A little bit of history…
Vialas was at first a parsley populated hamlet, dependent on Castagnols, where the main church used to stand. The feudal lords of Montclar, established originally in Chastelas, descended to the village and inhabitants started to flock to the area at the end of Middle Ages. The local population consisted mostly of farmers who produced chestnuts.
At the end of 19th century, a silver mine was constructed in the vicinity of Vialas, causing a significant rise in population. In 1866, the population of Vialas was at about 2488, whereas today, it is at 500 year-long inhabitants.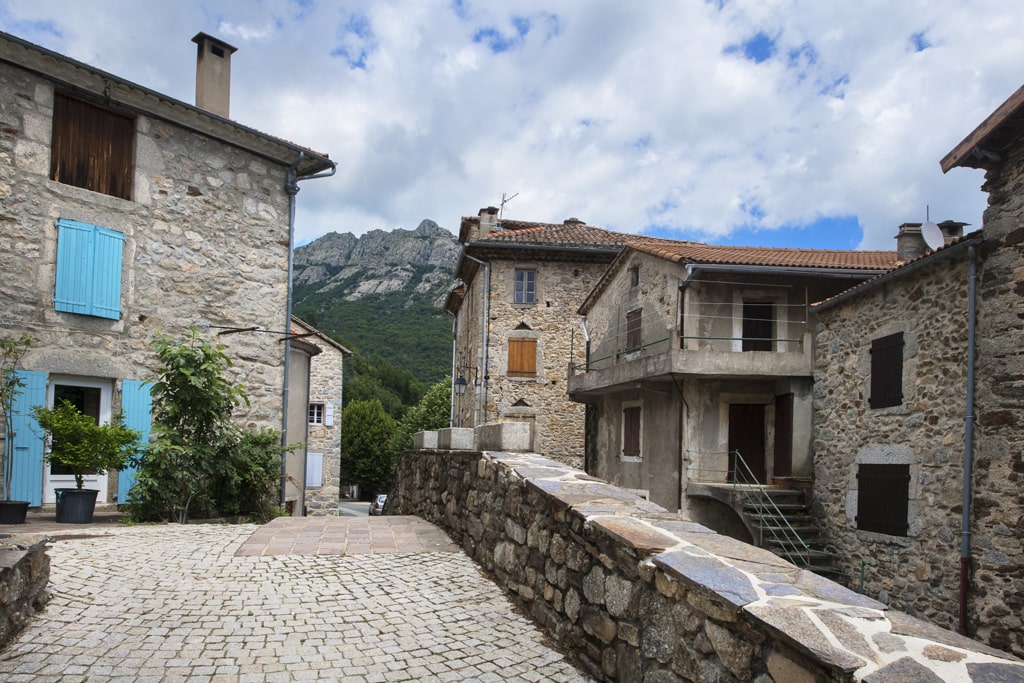 Local life
Are you planning on stopping by Vialas? Or, maybe, you would like to spend your holiday in this charming village by the Mount Lozere? Download the village map, full of practical and historical information.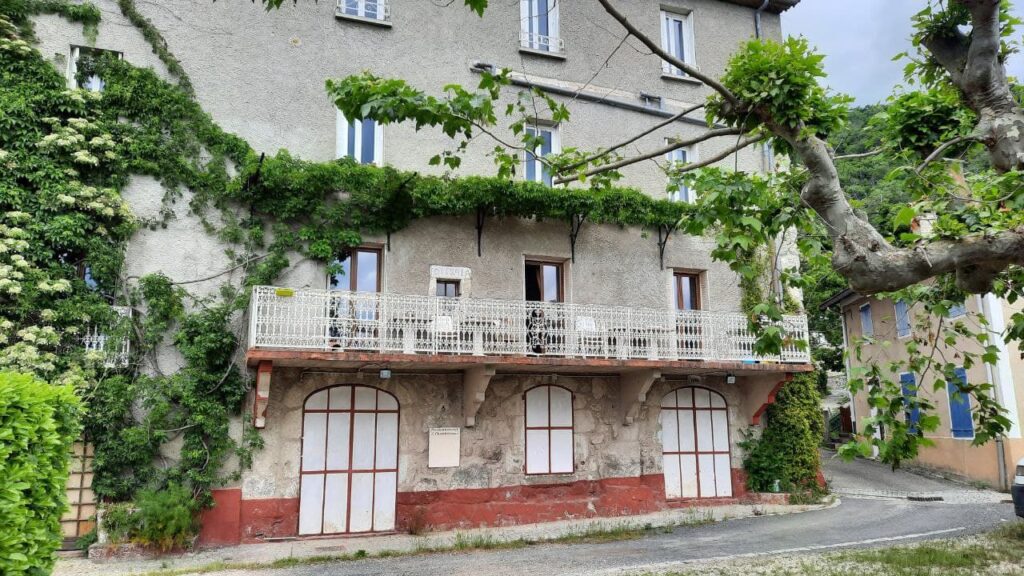 Top 5 things to do in Vialas
> Check out the Vialas Jazz festival that takes place in town every year, beginning of August.
> Discover local handicraft, like handmade pottery at "La Maison Tâla".
> Take a guided tour of the abandoned silver mine.
> Relax by the river Luech, at the swimming spot "La Planche".
> Take a hike along the Gourdouze path, and discover the magnificent views from the top of the Trenze rock formations.
Discover Vialas
A 17th century Protestant church
The Protestant church of Vialas was constructed in 1612, making it one of the oldest Protestant churches of France. After the Edict of Nantes was revoked, the building was transformed into a catholic church. This is why the church still stands. In 1804, it was reappropriated by the Protestant church.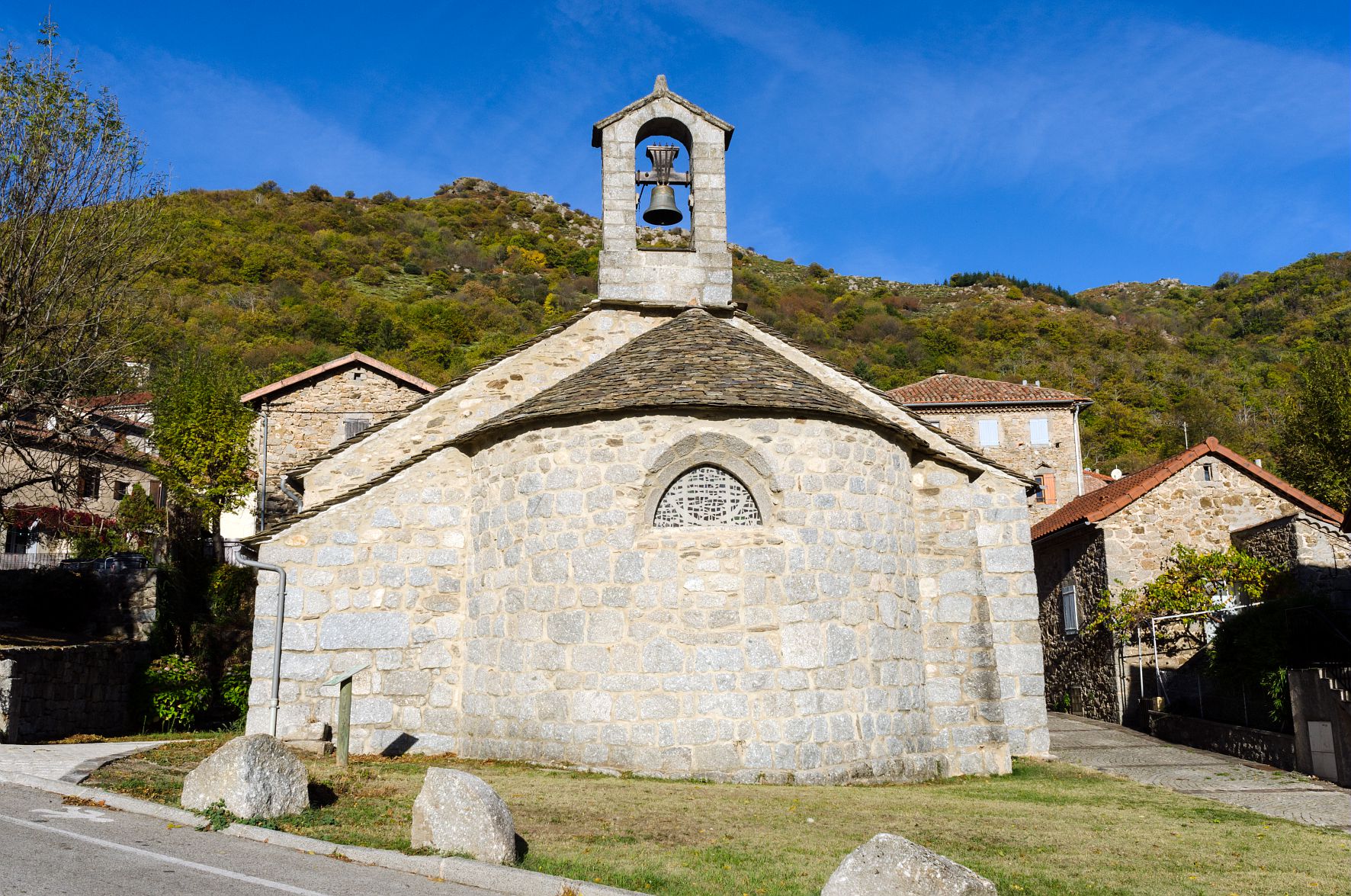 An abandoned silver mine
Not too far from the swimming spot commonly known as "La Planche", stands the ancient silver mine of Bocard. The mine functioned all along the 19th century, bringing a large population to Vialas and helping develop the local economy.
In 2010, the landmark has undergone renovation. Today, you can take a walk along an interpretive trail so as to learn about the mine's rich history.
Are you traveling with a large group? Then you can also explore the mine of Bocard with a professional tour guide! Do not hesitate to check out our English guided tours.
Outdoor activities
Planning on spending your holidays in Vialas? It is a perfect spot for various outdoor activities and sports!
Rock climbing: The Trenze rocks have been fully equipped for rock climbing adventures. You can buy a rock climbing guide in our tourist information offices.
Canyoning: Discover the Rieutort canyon, on the south flank of Mount Lozere, not far from Vialas. Contact one of our canyoning guides.
Outdoor sports centres: Check out the all-seasons sports centre "Mas de la Barque", not far from Vialas. Explore different outdoor activities throughout the seasons: cross-country skiing, snowshoeing, mountain biking, …